In an effort to get past this rotten week, and in response to my friend Jade's last very cool post, I've been thinking about life. Mostly about what makes life worth living, and what I'd like to do with mine!
I've always had a bucket list of sorts, mostly locked away in the recesses of my brain (a scary place indeed). Now I think I'd like to delve into it, and start thinking forward!
Obviously my list wouldn't be exactly like Jade's – I'm waaaay past 30 and, well, I'm not a geophysicist. Sucks, but there you are.
What would mine include? Hrm.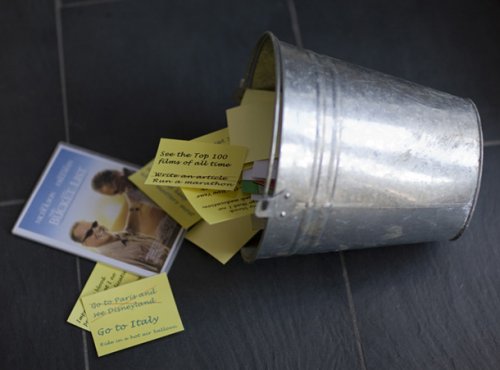 I've been very fortunate in my life, and have traveled to some wonderful places. Still, I love traveling and would dearly love to do more.
I'd love to visit (or re-visit) the following places:
Australia
New Zealand
South America – maybe visit my friend Betty!
The Yukon and Alaska, where I'd get to spend some quality time with my long-time friend D!
Japan, China, Thailand – pretty much everywhere in that neck of the woods
Germany again (mostly just to change my opinion of it – my first trip there was dismal)
Italy again – one of my fave places on the planet. Want to bring the kids there some day.
Ireland and return to Scotland (and visit Jade!)
Who am I kidding; I want to see the whole world! Let's call those my "short list" and move on.
Our [working] vacation earlier this month introduced me to sea kayaking, and folks, I have to say I'm in love! I'm on the prowl for kayaks now, for Hubby, the Teen, and me. Wee One is still too wee for it. Her day will come :) Living in Canada and especially in Ontario means I have access to some of the best rivers and lakes on the planet, and I want to explore them! I can't think of a better way to bond with my husband and kids than having adventures like that.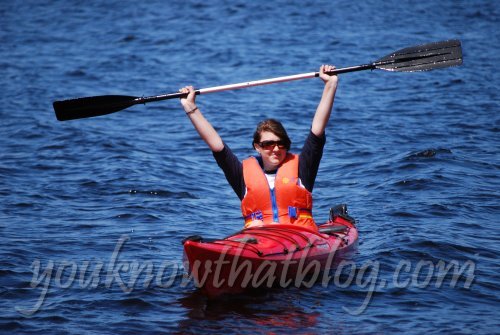 Down the road when it's more feasible, I would love to buy some property and have horses. I grew up on horseback out West, and miss riding in a big way.
Of course, then we have Main Street…! We have already done so much this past year and a bit that it's seriously hard to think about what more to add to it! I would really like to increase our fan base (hint, hint), and do some original songs written just for us… (I already wrote one, but it's more of a promo song and not a performance one) and maybe put out a CD one of these days! Hey… anything is possible! (By the way, J-B gets home, finally, tonight. Woohoo!! Can't wait to see him!)
What else…
I'd really like to design and build my dream house. I have some great house plan books and some fabulous ideas that I'd like to implement… I should have been an architect! And what I wouldn't give to have help as anal retentive detail-oriented as ShaMoo's hubby Schmenkman! Their basement project is going to be phenomenal if it ever gets done when it's done!
I'm sure I'll come up with at least another 3 dozen items to add to this, but for now I think I'd like to hear about YOUR Bucket List. What is it that you dream about, my friends?