My sweet friend Jade laid this bit of love on me today – such a nice surprise!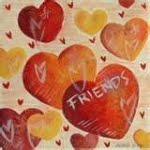 Here are the details of the award: (and I quote)
*This award is bestowed on blogs that are exceedingly charming.
*These kind Bloggers aim to find and be friends.
*They are not interested in self-aggrandizement.
*Our hope is that when the ribbons of these prizes are cut, even more friendships are propagated.
*Please give more attention to these writers.
*Deliver this award to other bloggers who must choose others to pass it on to and include this *Cleverly-written* text into the body of their award.
For my part, although I feel that all my readers/friends deserve to get this award, I am choosing to share this lovely bit of friendship with the following bloggers, who have touched my heart (and my blog) with friendship and just the right amount of humour :
1. Annie, because you were one of my earliest blogger friends, and you've actually stuck around all this time. I'm not questioning your motive, I love having at least one dedicated reader.
2. Iva, even though you are on bloggy hiatus and stressed to the gills, you took the time to email and let me know you were OK. That speaks volumes.
3. Thom, a new friend, but you always give me something to think about. More than that though; you make me laugh.
4. Doodle Cakes, and it's not because of your awesome cakes, either. Well, not only because of them.
5. JennyMac, because I think you're totally cool.
ShaMoo doesn't have her own blog yet, or she'd definitely be on this list. I'm pretty sure giving it back to the person who gave it to you defeats the "pay it forward" idea too, or Jade would be on that list too. You know what's strange? Even though I tried following it backwards, I have no idea who started this award, and I'd venture to guess no one else I visited today in my research does either.
So that was the love part. You're probably wondering about the abuse, unless I miss my guess?
A few days ago I posted about how our kitty, Boo, puts up with our abuse. Well, I'm sorry to say the abuse continues.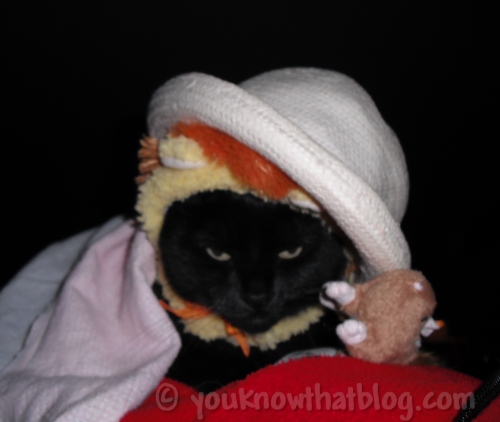 The biggest perpetrator of this outrageous behavior sometimes gets caught in the act…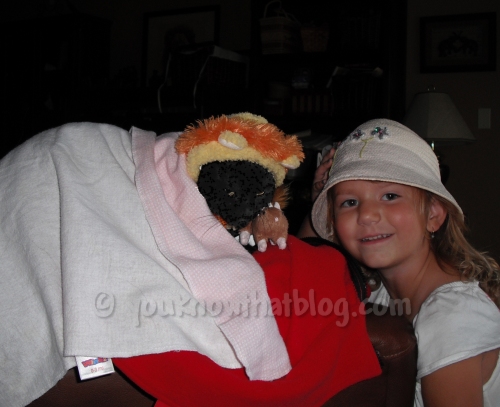 And sometimes, for no good reason because she's really quite a sweet natured soul… we abuse our dog, too.