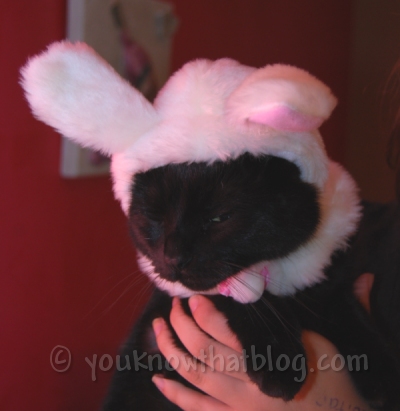 Poor Boo, we do abuse her patience so. Yesterday we found a display of hallowe'en costumes for kitties, and when we saw the bunny ears, well, we had to have them.
I mean really – how cute is Boo?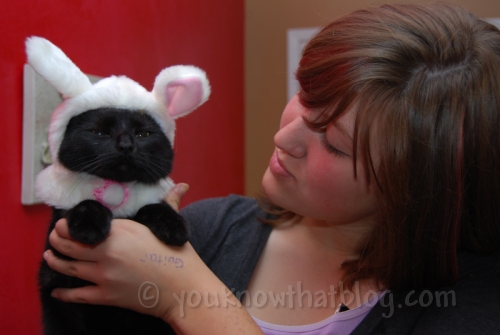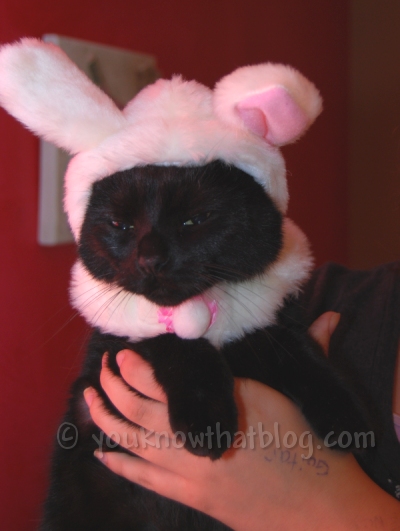 When the girls got home from school today, Wee One immediately grabbed the ears again, and put them on Boo. This time she sat still, and didn't freak out trying to get them off!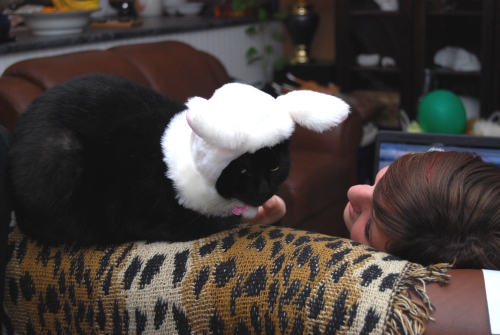 Not happy, but resigned to her fate of being adored and mistaken for a dress up baby doll while Wee One is still young enough to use her for that purpose. And she doesn't seem to mind, either.
Really… it's true! I'm not lion…