Folks, I have a new addiction. No, it has nothing to do with my last post (haha!)
3 weeks ago I decided that it was time to learn how to crochet. I've always been a knitter, but it was a thing I would do for a day or two, and then set aside and not touch again for a year. Believe it or not, learning to crochet is a bucket-list item for me (I know, I know; "how very sad, Jenn…") but it looked too difficult to pick up when my time was so limited.
Holy smokes… crochet is… SO DIFFERENT! I know I'm likely preaching to the choir if you are a crocheter yourself, but at least you know where I'm coming from! I LOVE IT. I really, really, REALLY love it.
So 3 weeks later, I've just finished my 15th 18th project! (Forgot about 2 hats and a set of gloves)
I am a visual learner (hate following a pattern, just show me what to do), and when I found Clare, of https://www.facebook.com/bobwilson123YoutubeCrochetVideos and http://www.bobwilson123.org/ – that was enough to get me completely and literally hooked. Plus, she's Aussie, and adorable.
Lookie what I did!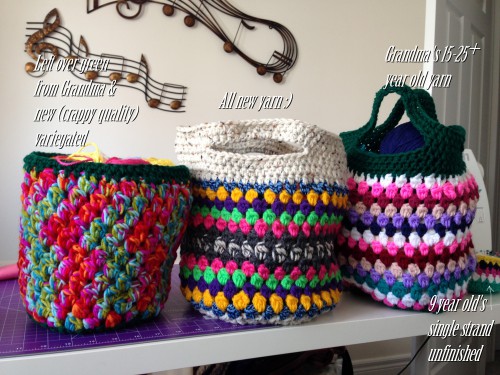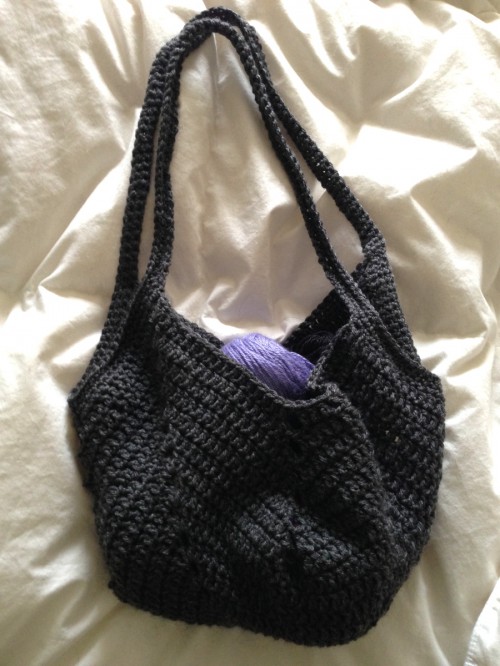 This little guy was my first project past the hats (which were not good, and I'm not showing them to you!) – I saw a picture somewhere, but didn't have a pattern for him. As it turns out, though… crochet is so logical that you really just need to eyeball something and then do it!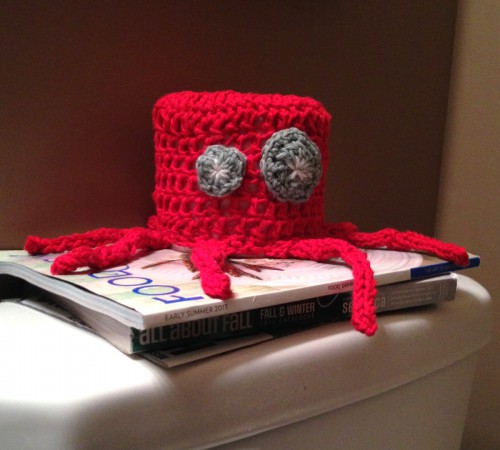 Guess who else is hooked, along side me? Wee One! Yay! This is her sacked out on her bed, working on her own basket. (Called the "Cluster Stitch Bag" on Clare's website)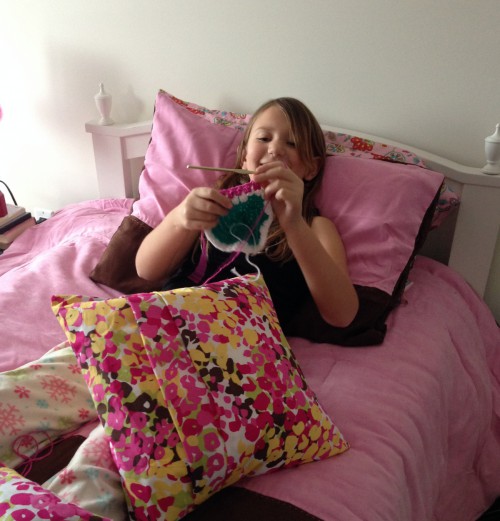 Thanks to Clare for her wonderful videos – you can find links to her videos on the website above, or directly on her YouTube channel.
Happy hooking! :)