Yesterday I spent about 3 hours in my closet, mostly undressed, and in front of a full length mirror.
I may never recover.
That's an awfully long time to spend not only standing in a closet, but looking at yourself. In a full length mirror. In various degrees of your altogether. (No pictures. You're welcome.) Not something I'm terribly comfortable doing!
Why was I doing this, you ask? Because my closet has, over the past 7 years, become an oasis for every stray box and unneeded whatsit we've been unable to find a proper place for in the rest of the house. I'm tired of taking my life in my hands when I enter my closet. I really would love to see my clothes, shoes, hand bags, and that tiny bit in the far back that Hubby is allotted for his clothes. ;) I'm sure he'd really like to be able to get to them too!
So for 3 hours, I went through racks (and to be honest, heaps) of clothes, trying every single item on. Anything that has ever made me cringe? Gone. Anything that is too big due to Jenn 2.0? Gone. Shoes that pinch my toes or fall off because I bought them a 'smidge too big because they only had them in that size' ? Gone! Also gone are my favourite Nine West red pumps that fit perfectly, but the lining in the toes is turning to some sort of weird clay-like sludge?? What's that all about? Yuck!
4 big garbage bags full of clothes – some that still have the price tags on them too – are now sitting outside of my closet. And I'm not done. My eking-out groove was interrupted by a torrential rain storm that took out our power for a couple hours.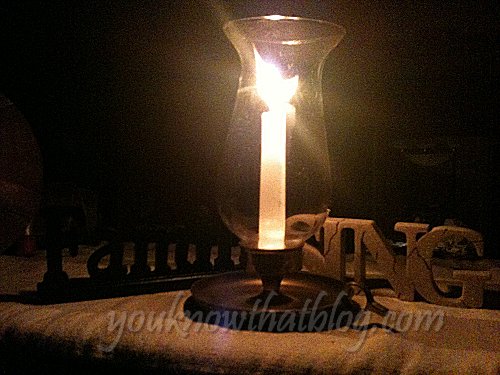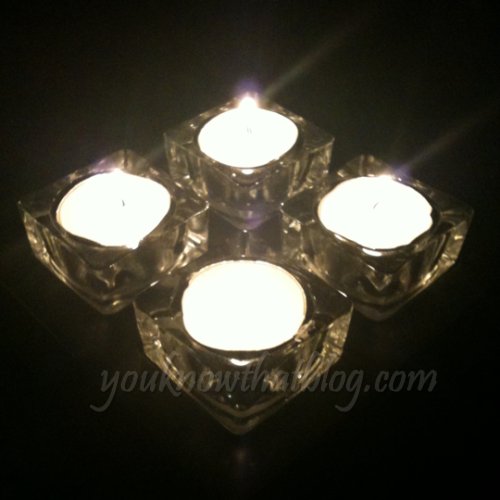 Because the internet was also MIA due to the power failure, the Teen busied herself making beaded bracelets (her newest craze… which I keep stepping on this morning, and Boo is having a grand time chasing around the kitchen floor! *sigh*)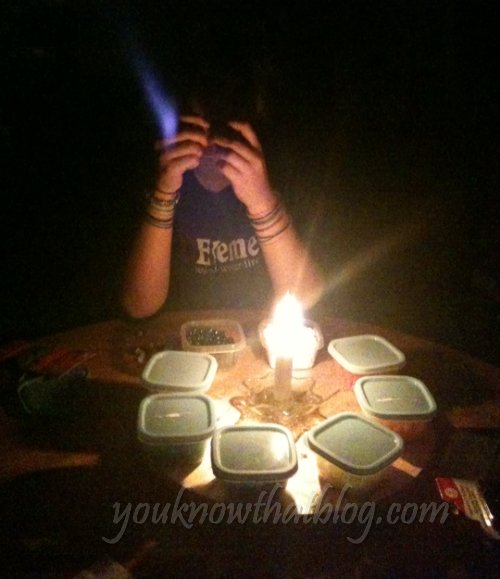 Wee One thought it was great fun to be put to bed via candlelight, and asked me to leave the candle on her dresser because it was "soooooo beautiful"! (I didn't though, don't panic!)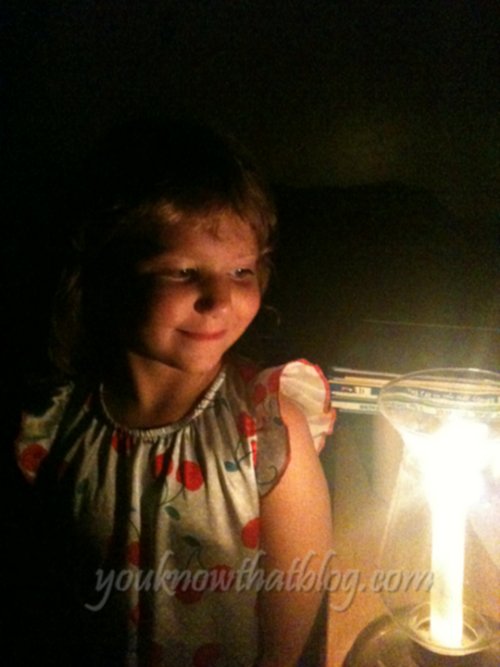 Today I'm 'back in the closet', paring down even more, and getting rid of crap I didn't even know I/we had. Enough with the clutter, already!
I hereby solemnly swear the following;
1. To always try clothes on before buying. What looks good on a hanger in the store doesn't always translate to looking good on the bod.
2. To stop buying clothes that don't fit properly. I hate wearing tight clothes, but clothes that hang because they're too big don't look any better. Enough.
3. Stop buying jeans. I discovered that I have over 2 dozen pairs now, and that's after I got rid of about 10 pairs!
My name is Jenn, and I'm a Shopaholic.
Back to the closet… wish me luck.