We had the wussiest winter I ever recall here in Ontario. Where my fellow Bloggers to the south in the US were getting dumped on and messed with by Mother Nature, she apparently forgot all about us here in Toronto! We got so little snow that not a single snowman made an appearance at our house, and the toboggans remained in the garage. We have just bid adieu to the first March in recorded history where we didn't get a crystal of snow hitting the ground.
Consequently, and because we had near-summer temperatures all of last week and into the weekend, we have an early spring happening here! Plants that never poke their heads out until later in April are well underway. Take a walk with me in my back yard, and I'll show you.
Look at how green the grass is! Granted, it didn't get all the way brown over the winter, but in the space of a few days, it has become vibrant again!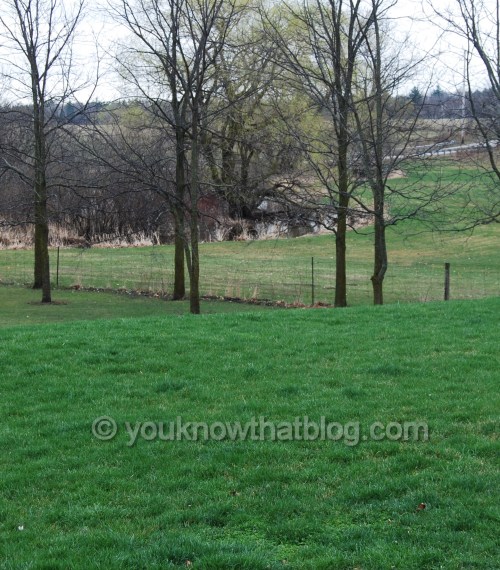 My french lilacs are in full bud, and doing really well by the looks of it. Note to self: Plant hanger is looking less rusTIC than rusTY – time to replace it!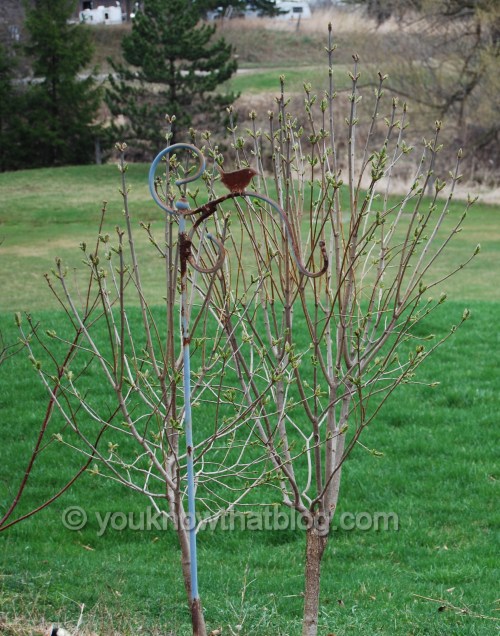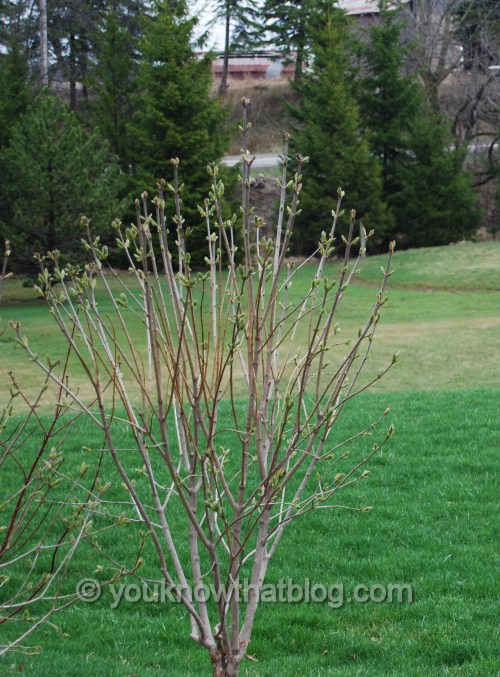 These gorgeous delicate wildflowers are everywhere… they're called Blue Eyed Grass, and we have 3 varieties growing hither and yon.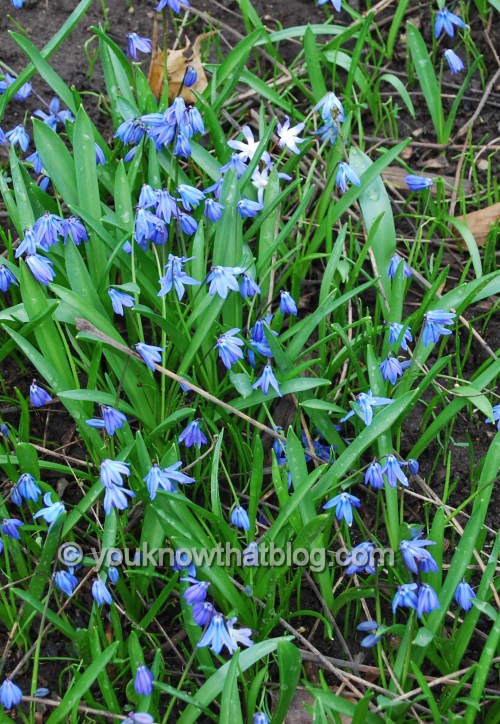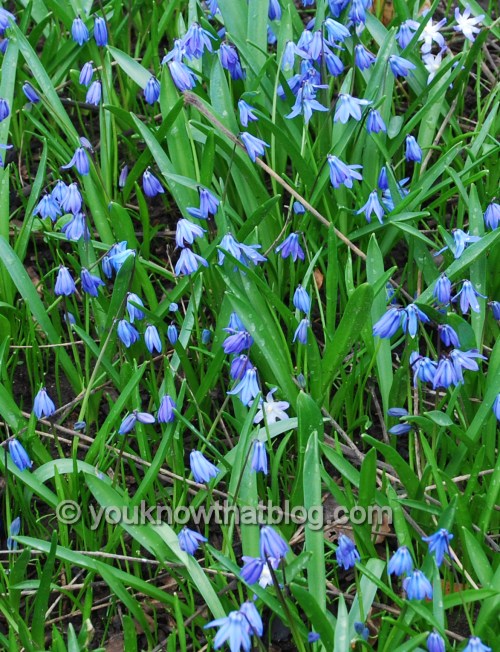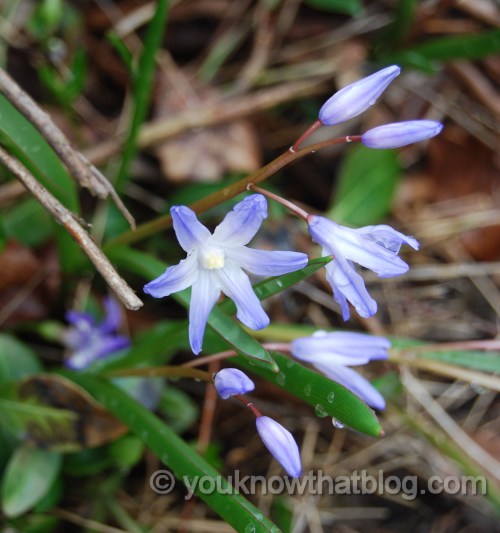 These paper hyacinth are about 4 weeks ahead of schedule!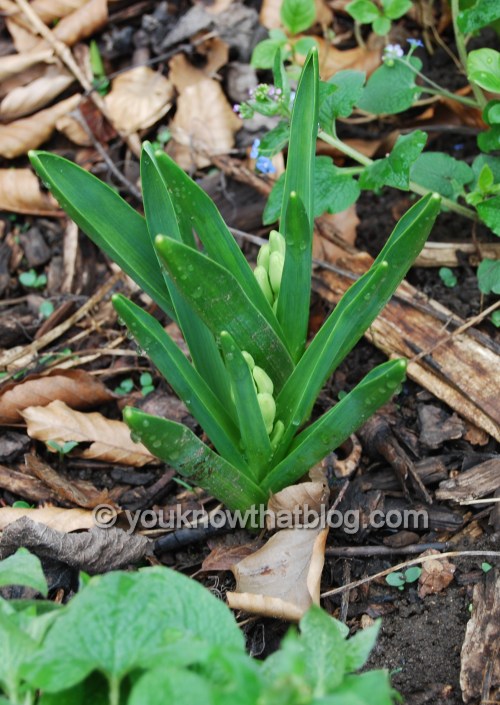 These lovely orange tulips are timeless… our spring last year was so nasty, and everything was delayed. So in desperation for some colour, I put some dollar store fakes in the garden (and never removed them!) ;)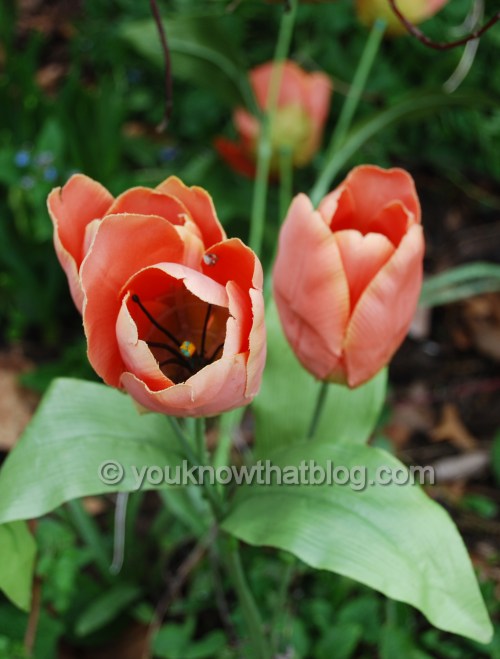 Remember Floyd? He's still here, guarding the serviceberry trees. Hard to imagine that these scrawny sticks will become lush with green leaves, and heavy with berries in only a few weeks' time.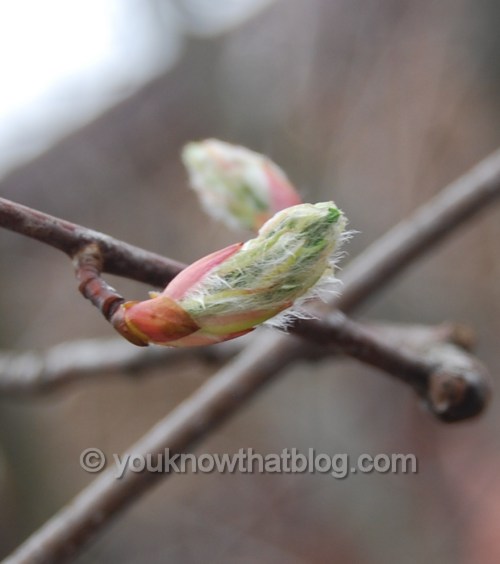 My lovely heather – how I wish it would bloom all season.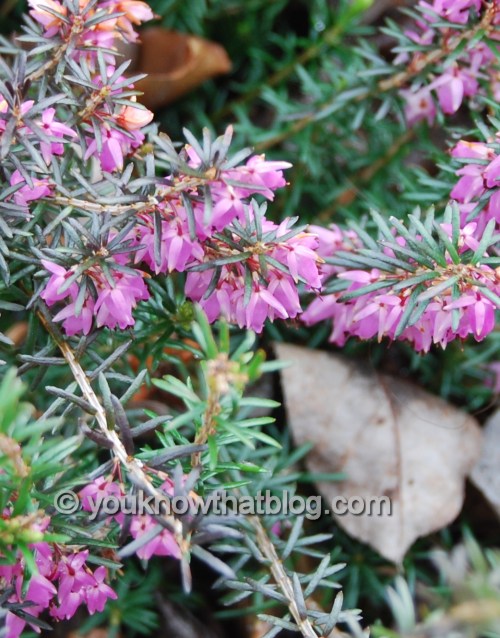 So much work still to be done – doesn't matter how many times we cleaned up the leaves in the autumn, living in the "rural" part of town means you never get the job done.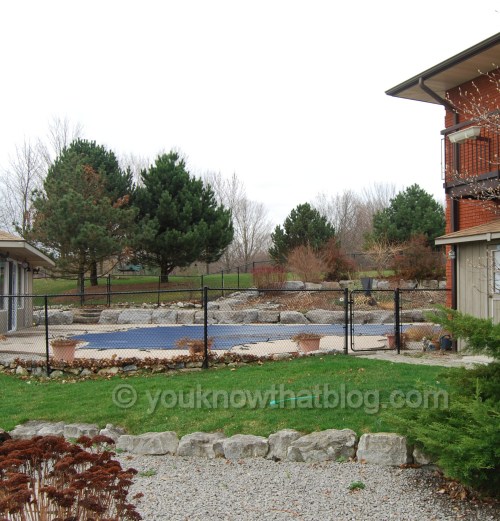 And colour me happy that I have an early reason to use this lovely screen door fob now! Thanks for the gift, ShaMoo! I should get one at dog-height so Sadie won't keep trying to plow through the door in the dark…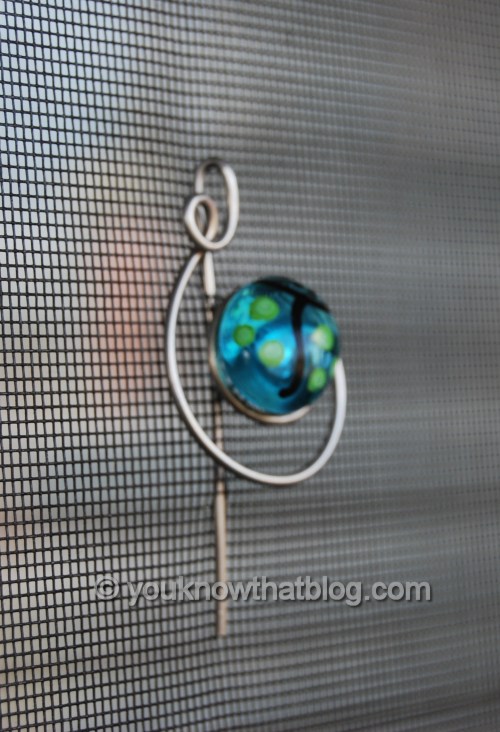 I'm itching to get my planters done, but I realize it's still too early for that. I might just get some hanging baskets this week, and bring them inside if there's a risk of frost… I'm happy that our many many (TOO many) gardens are full of perennials, and only require some minor upkeep.
Thanks for joining me on my walk!