Wee One is my quiet, introspective child. Truth be told, she has a shyness issue, and new people and situations scare the bejeebers out of her. We're working on it, and she has come a long way since last year.
But at home where it's safe… my quiet child becomes a ROCK STAR!
A couple days ago she decided she was going to sing a song for me – this actually happens all the time – and I thought I'd try to write it down for you;
UNO DOS TRES! (because what Canadian child doesn't speak Spanish at home?)

Crocodiles are inappropriate ("inappropriate" was actually enunciated, screamo-style)
and Boo is good to touch (Boo is our kitty)

Crocodiles eat people
and they eat feet tooooooo

DING dong DING doooooonnnnggggg!!!!
I don't get it either, but it sure was a hoot to watch ;)
p.s. I take no responsibility for her hair. Let's just say she's grounded from scissors for a while.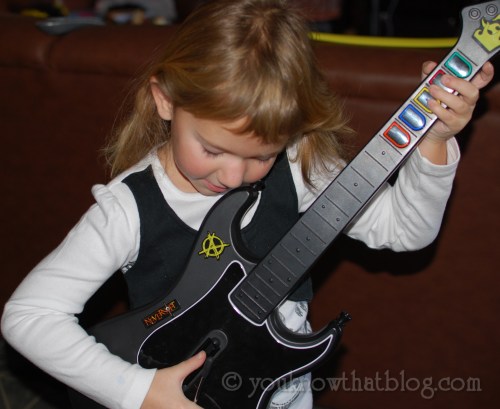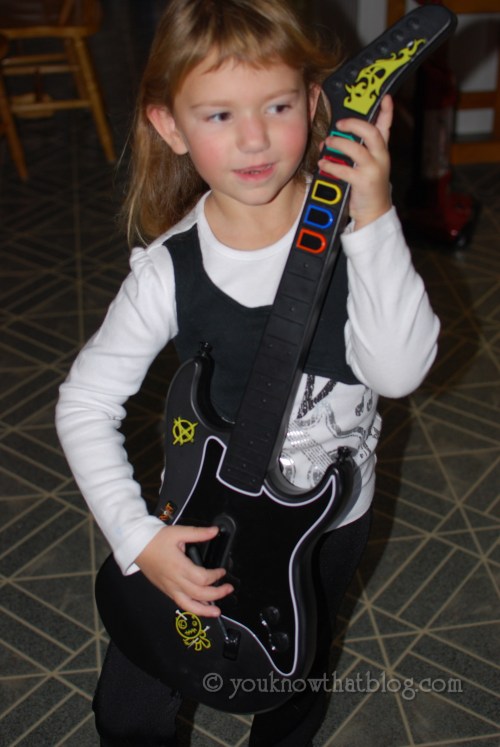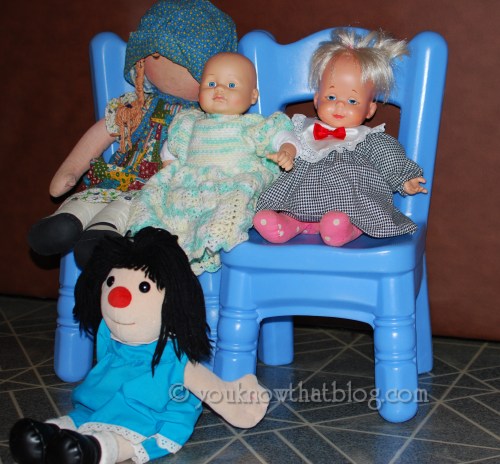 All rock stars need an audience. How cool is it that 2 of those dolls were mine when I was her age? Anyone in the 40+ crowd will recognize Holly Hobby, and possibly even Drowsy (pink/polkadot body)