My poor garden. Now that we have a firm possession date of August 9th for our new house, almost all the desire to get into the garden and create some summer-lovin beauty has evaporated. There are even weeds all over the place that by this time any other year would be a forgotten memory. We've pulled a few, of course – can't have the place looking seedy – but right now the place has a hearty dose of meh syndrome.
Oh, I did a few pots, sure. But the big pots and urns are not being rolled out this season at all. Did 2 of these…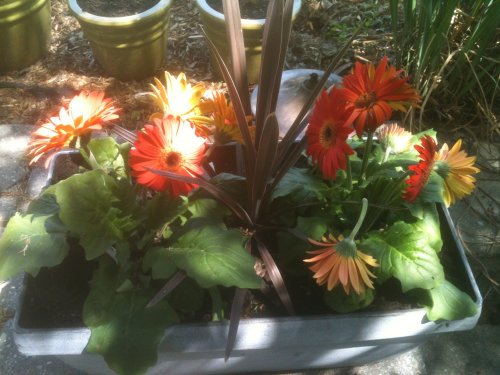 Bought a Strawberry plant: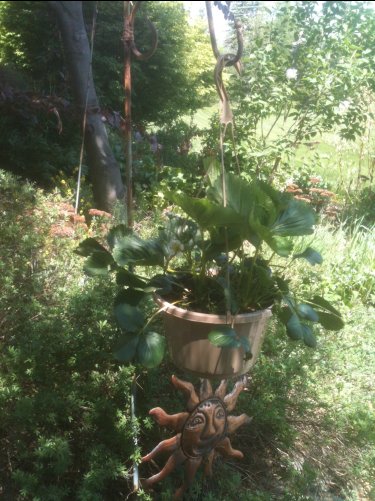 Chopped my houseplants back, and threw the cuttings in a "live or die, I don't care" jar of water out the back door: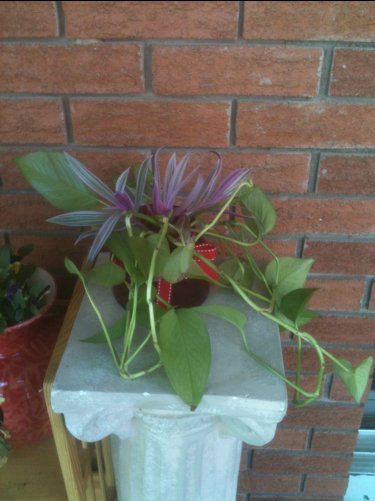 You can really tell that I don't have the heart for it this year too, because while I did go out and buy some gorgeous hostas at a home show in March… I totally forgot about them and left them to shrivel up in the paper bag I brought them home in. I planted them once I found them, but was sure the damage was done. Or was it…?
Wow those things are hardy! From certain death, I now see some pretty tight little guys coming up in the pots I threw them into.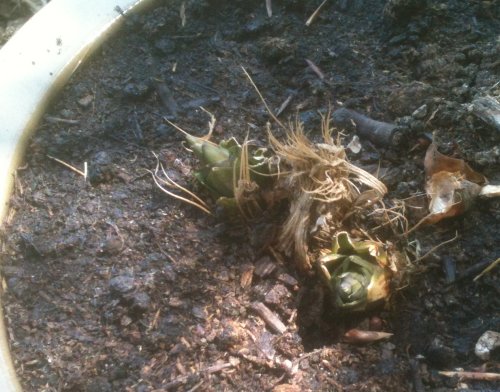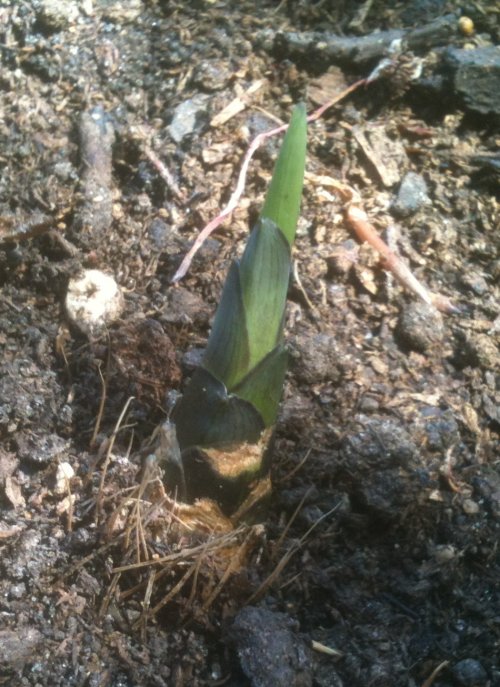 This morning I repotted the plant that I gave to my grandmother when she was in the hospital, just before she passed away. I talk to it sometimes. Usually just a "Hey Gran" or "Miss you, Gran" kind of thing, but it's comforting to have, so I'm trying to save it.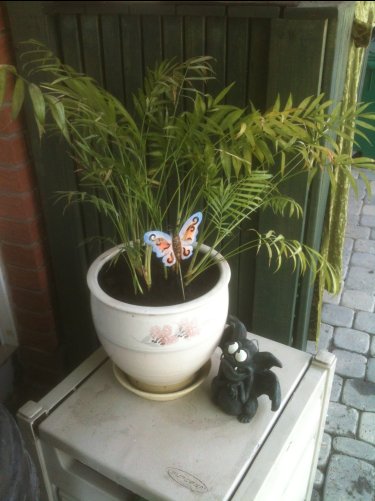 See who came to visit when I had it out by the potting bench? Remember Floyd?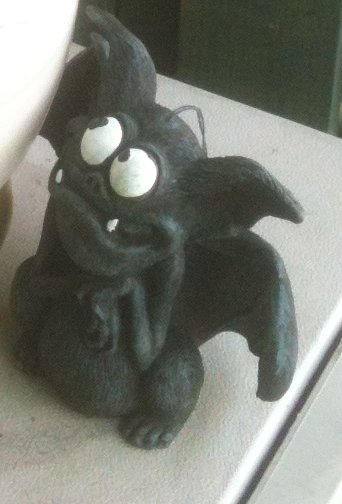 Poor old Floyd is starting to get weathered and thin, and his string broke this past winter so he can't guard my trees anymore. As long as he's still in one piece though, he's got a place in my garden. My new garden, too.