I'm going to be a good girl this year, and not try to prank you lovely people. You may recall I did so last year… and really, that's the only thing I could think of in my hectic state of mind these days, and I'm not going to stoop to doing it twice!
Instead, I'm going to draw your attention to some other April Fool's jokes I've come across today…
Broot alerted me to this one last night, being 16 hours ahead and knee-deep in April Foolery in New Zealand. (She also played a doozie on her facebook friends, announcing they were moving back to Canada. Brat.)
Air New Zealand announced "Standing in the Aisles" fares, where they could get an additional 89 people crammed onto each and every flight…
Then there was this one from George Takei, on Facebook;
Friends, I'm thrilled to share this news with you today. As announced at Emerald City Comicon, where I'm appearing this weekend, Paramount Pictures has green-lit a new Star Trek Movie entitled "Excelsior" in which I will play the captain. This announcement is part of Paramount Studio's 100th-year anniversary campaign. The studio has acknowledged the fan enthusiasm for this concept ever since I appeared in command of the vessel in "The Undiscovered Country." J.J. Abrams will direct, with Robert Orci again writing the screenplay.

My co-star in Allegiance, Paulo Montalban, has been cast opposite me to play the mercurial "Agha," the grandson of Khan (played by Ricardo Montalban in the Second Star Trek Movie). Also featured are Gilbert Gottfried (playing a wily Ferengi First Officer) and Lisa Lampanelli (as a Bajoran security officer).

More to come on this breaking story soon. Thanks again for the years of support, and I'll see you on the Bridge of "Excelsior."
Finally, what would April Fools Day be without a good prank from Google? They went so far as to roll out an 8-bit version of their Google Maps, and called it Quest. Apparently it's full of "Easter Eggs", so you can spend some quality time-wasting and check out our world in "old-school" style.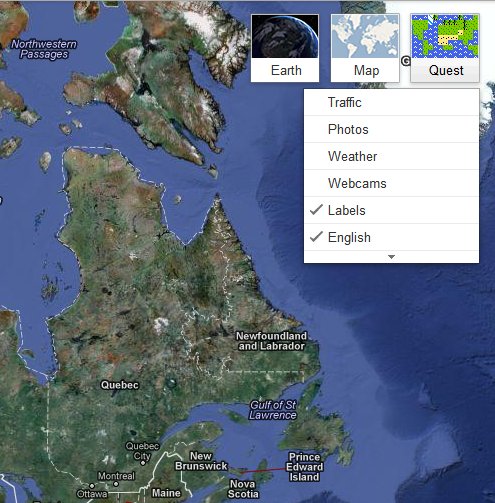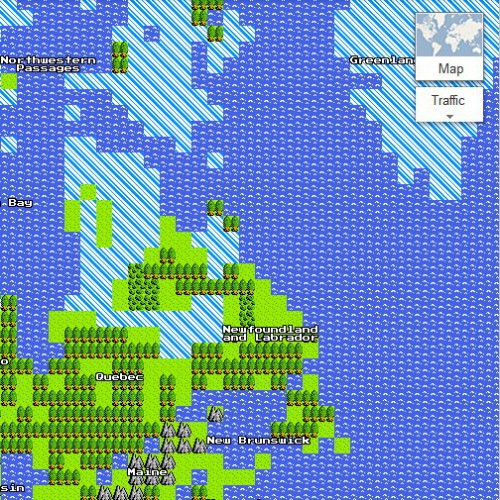 So I'm going to go and hide out now, hoping that I won't be further pranked by the fools in my life.
Here's wishing any pranks played on YOU today are of the "good" variety!