It's been extremely warm (for February) the last couple of days, and suddenly we've gone from a foot of snow to green(ish) grass again!
I feel euphoric, even though I know it's too good to last, and we're headed back to freezing temperatures again for the weekend. In the mean time, today was so nice that I had the screen door open for hours!
And of course, with the thaw comes this…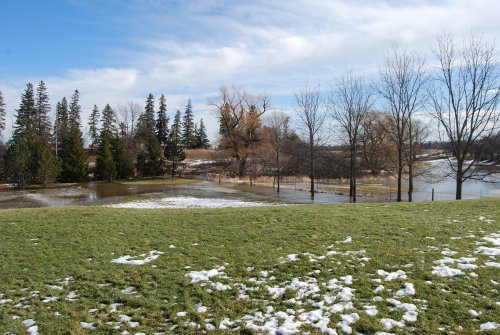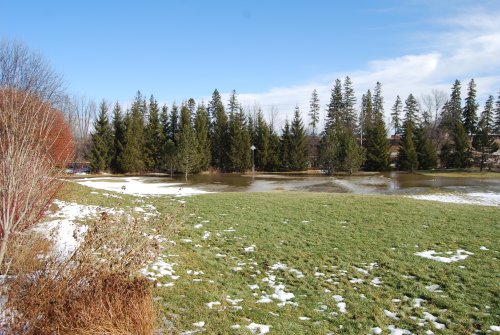 The creek at the bottom of the property overflows in the spring and floods the lowest areas. This is the earliest I remember it happening since we've lived here though! It's kind of neat to see muskrats, mink, and other creatures playing in it. The trick is to keep Sadie out of it. Easier said than done in recent times, but she's getting on in years, so she's been good about staying up near the back door and simply surveying her domain from there.
Today made me happy.