I have my office set up so my husband can use his computer in there too – and sometimes the Teen plops herself in his chair and does the Facebook thing. I mean… it'd take effort to go and turn her computer on in her room, you know? Well, maybe she just wants to be with mom. Yeah, lets go with that.
Anyway, she was sitting there, and for some inexplicable reason, her little sister decided she needed some loving from her sister, who had, not 5 minutes earlier, been teasing her to the point of tears. Go figure. So she crawled up in her lap without asking, and the Teen cuddled her as if they hadn't been at war at all. There's just no telling about sisters I suppose… [the only time I ever cuddled my little brother was to get a better grip!]
It's times like these that make my heart sing.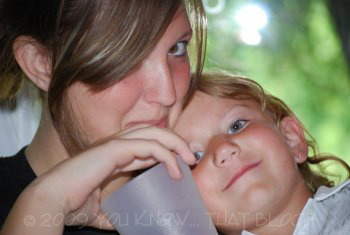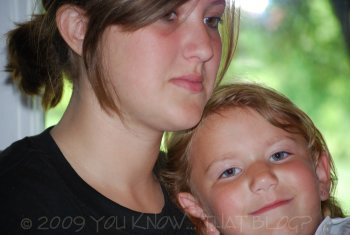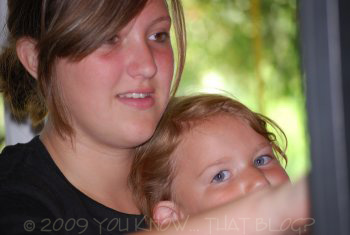 I believe they were YouTubing impossibly cute animal videos…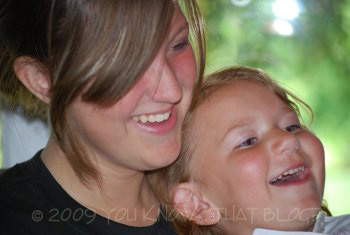 Nope, it was weird people falling all over themselves. Oh well, whatever gets a giggle I guess…