Got my first postcard! (See my on-going PostCrossing project…)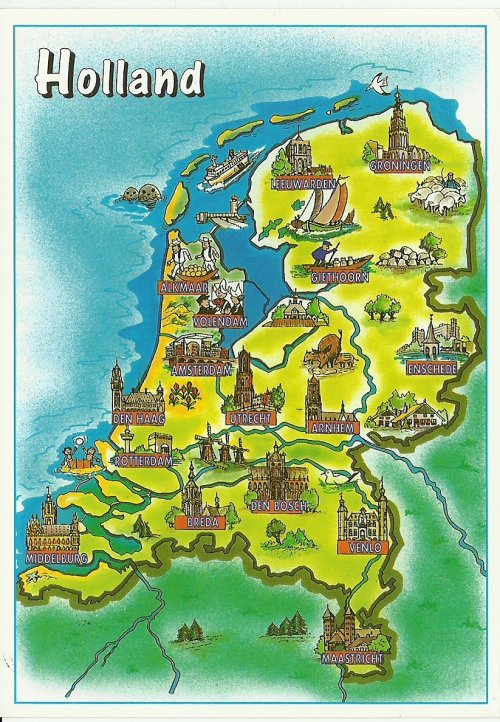 Miriam lives with her husband Geert, and kids Boris and Isis in Utrecht, Holland. She's a foodie, and one of their favourite dishes is Mac and cheese with ham :)
Thanks for the postcard, Miriam!
So far, my postcards to Willi (NL), Dave (US), Willem (Germany), Elena (Belarus), Rebecca (US), and Marta (Poland) have arrived. Sevil in Russia still hasn't received hers, and it's been 2 weeks! I'm having trouble getting Postcrossing folks to stop by and say hello, but I have to keep in mind that often these are folks who don't speak much English, or don't have much to do with Blogs :)
I'm sure having fun with this! Have you joined PostCrossing yet?