The postal services around the world are taking a beating as we rely less and less on them and more on the internet and smart phones to get our letters, bills, and whatnot. Instant and essentially free, and a wonderful thing for the environment. It's a shame though, really, because what is better than getting a handwritten letter in the mail? Well, unless it's a Dear John/Jane kind of letter, that is! Truth be told, I can't remember the last time I wrote a letter and put it in the mail! I do remember the last handwritten letter I got though – it was from my Kiwi pal Broot! Remember that post?
A few days ago I stumbled across another blog – and DRAT I didn't save the URL – that mentioned a cool thing called "Post Crossing". Post Crossing is such a neat service!
From their website:

"The project

The goal of this project is to allow people to receive postcards from all over the world, for free. Well, almost free! The main idea is that: if you send a postcard, you will receive at least one back from a random Postcrosser from somewhere in the world."
This is how it works: You can have up to 5 postcards in transit at a time. Once a postcard is received, the recipient puts the code (provided with their address, which you must print on the postcard) into the system, and your address goes into the database for someone to get randomly and send you a postcard. It's a slick, easy system, and it's actually quite brilliant.
Now, the question is; why aren't postal services around the world jumping on this idea? It seems like a really neat way to save their collective butts, don't you think? Canada Post just increased prices yet again, because it can't sustain operations without doing so. If they had more volume from things that really turn people on… you see where I'm going with this. Instead of whining that people aren't using them anymore, they should be employing strategies that get people interested in sending things with a stamp on it again. Duh.
Hey, The Netherlands gets it – they've embraced the idea, and even issued an official Postcrossing stamp! How cool is that?
Anyway! I joined, and sent my first 5 out this week.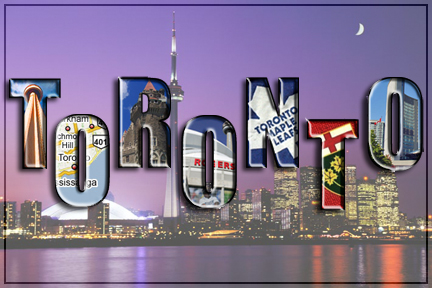 The first set went to Germany, Wichita (Kansas), Belarus, Russia, and the Netherlands. I included the address to my blog, and invited the recipients to come and say hi. So…
Hi Willi in Germany!
Hi Rebecca in Wichita (Kansas, USA)!
Hi Sevil in Russia!
Hi Willem in the Netherlands!
Hi Elena in Belarus!
Welcome to my blog; I hope you enjoyed the postcards I sent you for your collection! I can't wait to start getting them too.
I'm going to keep doing this, and mentioning the people I send to and who I get postcards from here on my blog. It's a really nifty way to bring people together!
This would be a cool thing for students to do too, don't you think? Classes could do it as a group, and make it part of an ongoing Geography study.
I'm excited. Are you excited? Let me know if you join!