The Hubbie and I had a rare date night last night, enjoying – or should I say over-enjoying – a feast at the Mandarin, and then continuing on to the theatre to see Public Enemies.
First a word about the Mandarin…

Snow Crab. Yum. They have crab-fest (or whatever they call it) going on right now, and you've gotta know I'm all about crab. I could eat it daily and never get sick of it. Well, maybe not.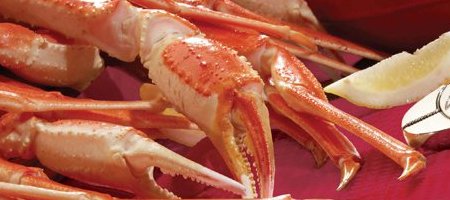 But naturally we had to go. I am always so impressed by the quality of the crab at the Mandarin; it seems fresher than what you might get at say, Red Lobster. And it. was. plentiful. Oh how to not appear the glutton? In truth, I had no actual Chinese food, and a very satisfying feed of snow crab. I did save a little room for their truly wonderful sushi, my all-time favourite food, and who can leave the Mandarin without sampling at least a few of their desserts?! The bread pudding was very good. Leaving, I felt on the tight side of full, needless to say. But it was all soooooo good.
We continued on to the theatre to see Public Enemies.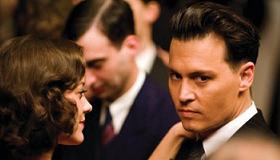 Johnny Depp… I'm such a fan. Not sure why he chose this movie script though. It wasn't suited to him, and it didn't allow him to shine. It was dark, a little disturbing, and overall pretty darn dull. I kept waiting for something… anything to happen. The characters had no charisma, no chemistry. Christian Bale was wasted in his role as Purvis, and Dillinger's lady love looked stunned throughout the movie, like she wasn't sure what her role was. The story line was somewhat hard to follow at times. Is Baby Face Nelson alive? Didn't Purvis already kill him? Who was that just now? Wait… what? Nah, I just don't care. Carry on.
In the spirit of our date night, I'm giving it 2 crab legs out of 5.

Don't waste your hard earned money on this flick.