This is today's submission for Mosaic Monday at Dear Little Red House. I participated in error last week when it wasn't a go! (Here's last week's mosaic.)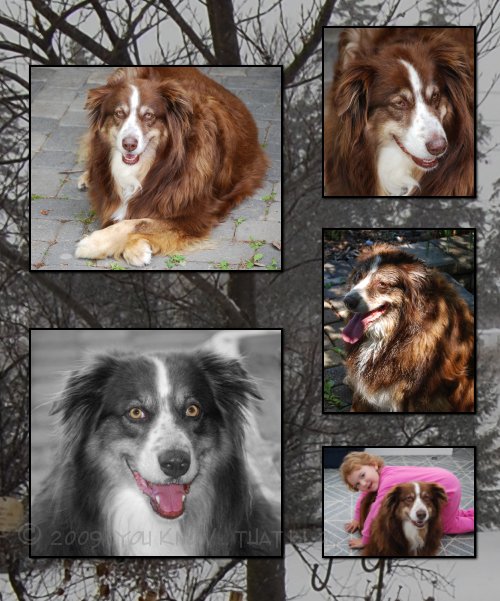 Our dog, Sadie. She's a 9 year old Australian Shepherd rescue – we are her 5th (and final) home. She came to us when I was pregnant with Wee One, and has been a wonderful addition to our family. We could not have asked for a more patient dog, as you can see from the bottom right of the mosaic!
She loves babies and children, and puts herself between our kids and anyone else who tries to touch them, until she knows they're "ok". Sometimes when we horse around at home she gets in between us because she's afraid we'll hurt "her" kids! At 70lbs, she has a lot of weight to throw around, and doesn't mind doing so.