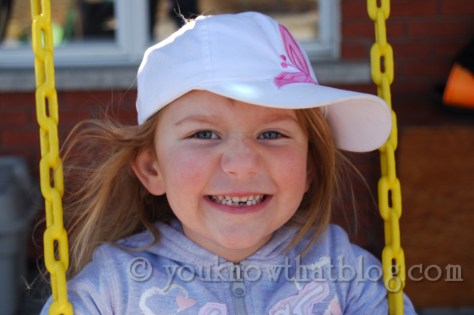 What a beautiful weekend! The snow is melting, the sun is shining, and all is right with the world.
Wee One was tickled to be outside with just a light jacket, and able to swing in the sunshine. (We're also tickled that her two bottom teeth are finally coming in!)
Please, Mother Nature… let it stay! We've all had enough of winter.